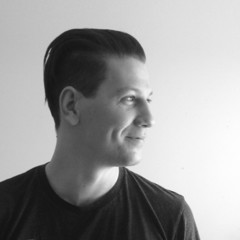 Trevor Johnson
3D Artist and Level Designer
Winnipeg, Canada
Summary
3d artist/designer. I sometimes stream myself working - http://www.twitch.tv/tvorjohnson
I love how art can be such a powerful tool in communicating mechanics and deeper emotions in games. Fluidly bridging the gap between Artist & Designer, I enjoy working closely with programmers to design systems and mechanics and the best ways of communicating these concepts visually.
Skills
Digital Sculpting
Visual scripting
Character Modeling
Texturing
Level Design
Rigging
Environment Modeling
Software proficiency
Productions
Video Game

Mafia 3

Year

2015

Role

Mission Designer

Company

Hangar13

Video Game

Clandestine: Anomaly

Year

2015

Role

Lead Artist

Company

Zenfri

Video Game

Contrast

Year

2013

Role

Level Designer

Company

Compulsion Games

Video Game

Symphony

Year

2012

Role

Contract Artist

Company

Empty Clip
Experience
Mission Designer at Hangar13

San Rafael, United States of America

Freelance Artist at Empty Clip Studios

General 3d art and look development for upcoming title "Symphony Worlds". Helped develop the overall look and current implementation of art in the title. Prototyping visual effects and consulting on game and level design.

Dota2 Workshop contributor at Valve Software

I enjoy designing, modeling, Texturing and Rigging armor and weapon assets for both the Dota 2 and Chivalry steam Workshop with successfully accepted items into both games.

3d Artist / Game Design at Zenfri

Winnipeg

February 2014 - October 2015

Duties included modelling, rigging, animating, texturing, UI work, visual effects. Responsible for organzing workload of one other artist and mentoring their learning. Worked closely with programmers to design and implement core game mechanics. Integrated all artwork in the game using Unity. Developed shaders using node based editor (Shader Forge) primarily used for visual effects. I helped build prototypes for pitch projects, as well as lead the visual development in pre-production of an unreleased title.

Level Designer at Compulsion Games

Montreal

September 2010 - October 2013

Working closely with the creative director and programmers to develop game mechanics and spaces that communicated the look and feel we wanted to present to the player. Duties included Pre-production, Level Design, Scripting, Promotional Art, Running playtests, Core mechanic development. Was on the project from beginning to end, shipping on all major consoles and desktop.